Last week I added to my position to Bitfarms (BITF-TSXv), a bitcoin miner based out of Quebec, Canada.
Despite the political turmoil over US election results (or because of it), Bitfarms stock is up this week to 55 cents CAD. It was 45 cents a week ago.
After months of increasing hash rate, with the end of moonson season in China, the rate has dropped significantly.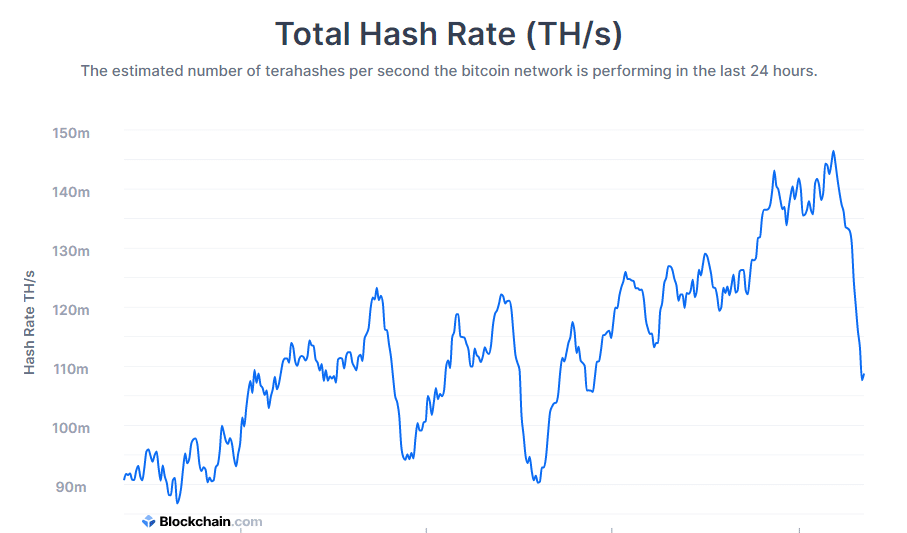 Less hash rate means more miners have been switched off, meaning higher payouts for the owners of bitcoin mining rigs.
With the increase in the price of bitcoin this autumn to  $14k USD, that means reasonably fat gross margins for North American miners.
If we use the latest WhatsMiner M20S rig as a model, this is what we get: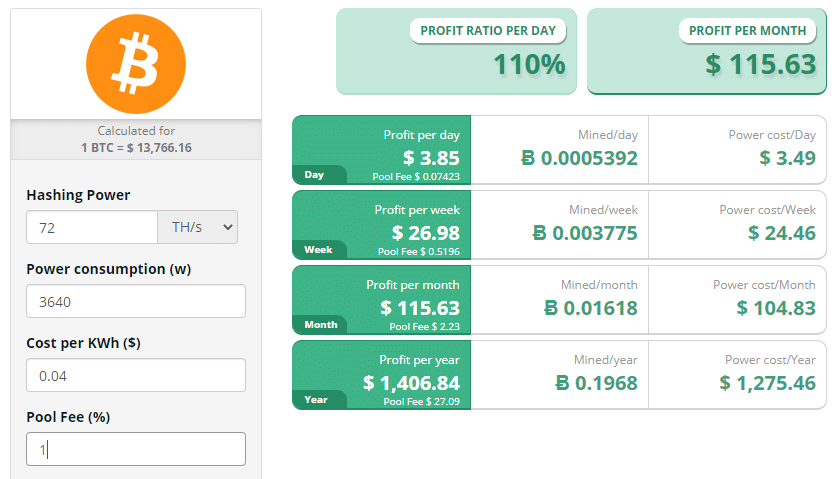 That's in US dollars, so for a Canadian bitcoin mining company, the current estimate is that each rig will generate $1800 CAD yearly in revenue after electricity costs.
Bitfarms has stated that for second quarter 2020, their cost of production of each bitcoin was $5075 USD.
And now with the hashrate dropping back to early 2020 levels, it's a reasonable bet to assume current cost of producing a bitcoin is still below $6K USD.
Bitfarms has ordered 6000 of the WhatsMiners. I confirmed with Geoff Morphy, executive vice-president of Bitfarms that 2000 of the miners are already in transit:
"Yes. We are shipping to Montreal and then between transportation, unpacking and plugging in, we will try to get them plugged in within two days, and that's been our experience. We need to get them plugged in and make them economic as quickly as possible. There's no use in having these units and not working them. So every minute counts, so we will get them. We have been preparing for really the last three or four months on our sites, we have been modernizing them, and getting them ready so that as soon as they arrive, we can plug them right in."
Bitcoin Mining Companies Are Boring Investment Plays, Until They are Not
When investing in bitcoin mining companies, I look at two things:
1.       Operational efficiency (including scale).
2.       Balance sheet
In regard to operational efficiency, Bitfarms has 69 megawatts powered up, making them one of the largest cryptocurrency mining operations in North America. In second-quarter 2020, they mined 815 bitcoins.
The balance sheet for second-quarter 2020 wasn't great as they lost $3.7 million or 4 cents a share.
But remember that quarter we got slammed by the COVID outbreak and the Bitcoin halving which cut the rewards for miners in half. And that was then followed by the record monsoon season in China, which allowed the miners there to produce bitcoins at record-low electricity prices.
To summarize, none of that bad news looks to repeat in 2021.
That leaves me with a boring investment with a solid balance sheet (relatively speaking for a junior smallcap), nothing special.
Unless the price of bitcoin soars in 2021.

That's why you buy these stocks. If the price of bitcoin should double, then the stock price of Bitfarms should more than double. There's a lot of leverage here.
In late 2017, the stock of bitcoin miners went 400%-500% in a matter of months.
Of course I am hoping for a repeat.
We'll see.