The scorecard on crypto looks good for the first quarter of 2019

Bitcoin: Up this year 8%, up 20% from its low in mid-December.
Ethereum: Up this year 8%, up 42% from mid-December.
Litecoin: Up this year 93%, up 148% from mid-December.

A quick look at the numbers would seem to indicate the bear market is over.

However, the chart for 2019 so far is definitely underwhelming: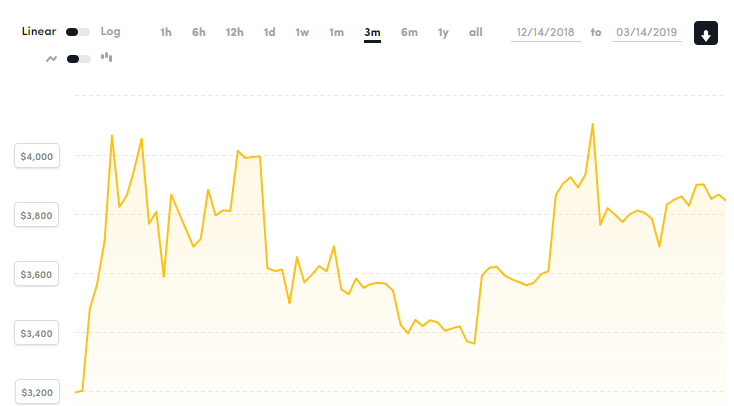 From https://www.coindesk.com/price/bitcoin

It doesn't take the experienced eye of a chart guru to see that the price of bitcoin has gone nowhere lately.

Here is another chart that doesn't offer much hope for the near future: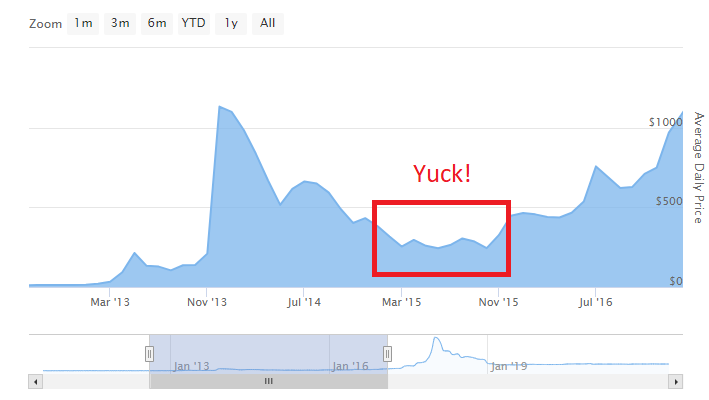 This bitcoin price is from March 2013-December 2016, or the last time period when bitcoin underwent a super-spike.

As you can see, there is familiar pattern, a steady appreciation of bitcoin in the latter half of 2013, ending with a spike in November-December, followed by a crash that lasted through all 2014.

What happened in 2015? As you can see from the chart, absolutely nothing. The price of bitcoin went nowhere until November of that year. It wasn't until the autumn of 2016 that bitcoin reached it's previous of just more than $1000 set in December of 2013. 

That is almost three years. So if the historical pattern holds true, we are two years away from bitcoin hitting $20K, and six months away from bitcoin doing anything.

There is nothing in the news to contradict this forecast. for example, institutional money is not expected to enter the bitcoin market until the third quarter of this year (see Bakkt and Tzero).

But It's Different This Time, No Matter What the Chart Looks LIke

There are significant differences between 2019 and 2015.

First, in 2015 there was no liquidity as the main crypto-exchange Mt. Gox had gone bankrupt. In the aftermath of that disaster, nobody trusted any crypto-exchange and trading volume slowed to a trickle.

That's not the case at present, as bitcoin transactions have doubled from the 2018 low point. There is now a critical mass of crypto-exchanges in both Asia and North America that are trusted by the crypto-community.

Second, as stated in a previous story, 94% of all bitcoin owners haven't moved a coin from their wallet in the five years.

That means at most, one million bitcoins are up for sale, or about $4 billion USD's worth.

Meanwhile there is $2 billion USD sitting in Tether, the largest stablecoin by marketcap. There is also $300 million USD available to borrow on margin at just one exchange (Bitfinex).

Six billion USD is the estimate that some industry experts are saying is the amount of cash and stablecoins sitting in crypto-accounts waiting for the bottom. That's enough to take bitcoin easily to $10K..

My Fearless Forecast for the Future

Bitcoin will go either up or down (You are welcome for the advice. My invoice is in your email box).

But seriously, unlike 2015, there is a lot of liquidity in the market and the current period of tranquility is not going to last.

The billion-dollar question is: will the shorts try one last dump to chase the last of the scared money out of the market, or have they lost their nerve?

I think in one to two months, we will see a big move in bitcoin. I just don't know which direction. And then the party will start this autumn, if not before.

DJ