Yesterday, the founders of BitMEX, the largest cryptocurrency derivative exchange in the world, found itself in a heap of trouble
Washington, D.C. — The Commodity Futures Trading Commission today announced the filing of a civil enforcement action in the U.S. District Court for the Southern District of New York charging five entities and three individuals that own and operate the BitMEX trading platform with operating an unregistered trading platform and violating multiple CFTC regulations, including failing to implement required anti-money laundering procedures. This case is brought in connection with the Division of Enforcement's Digital Asset and Bank Secrecy Act Task Forces.
Among those charged are company owners Arthur Hayes, Ben Delo, and Samuel Reed, who operate BitMEX's platform through a maze of corporate entities. These entities, also named as defendants in the complaint, are HDR Global Trading Limited, 100x Holding Limited, ABS Global Trading Limited, Shine Effort Inc Limited, and HDR Global Services (Bermuda) Limited (BitMEX). BitMEX's platform has received more than $11 billion in bitcoin deposits and made more than $1 billion in fees, while conducting significant aspects of its business from the U.S. and accepting orders and funds from U.S. customers.  
https://www.cftc.gov/PressRoom/PressReleases/8270-20
But it's not just the CFTC that wants to chat with Bitmex executives. The US Department of Justice is also not happy:
"Founders And Executives Of Off-Shore Cryptocurrency Derivatives Exchange Charged With Violation Of The Bank Secrecy Act
Arthur Hayes, Benjamin Delo, Samuel Reed, and Gregory Dwyer Flouted U.S. Anti-Money Laundering Rules
Audrey Strauss, the Acting United States Attorney for the Southern District of New York, and William F. Sweeney Jr., Assistant Director-in-Charge of the New York Field Office of the Federal Bureau of Investigation ("FBI"), announced the indictment of Arthur Hayes, Benjamin Delo, Samuel Reed, and Gregory Dwyer, charging the four with violating the Bank Secrecy Act and conspiring to violate the Bank Secrecy Act, by willfully failing to establish, implement, and maintain an adequate anti-money laundering ("AML") program at the Bitcoin Mercantile Exchange or "BitMEX."  The case is assigned to United States District Judge John G. Koeltl.  REED was arrested in Massachusetts this morning, and will be presented in federal court there.  HAYES, DELO, and DWYER remain at large.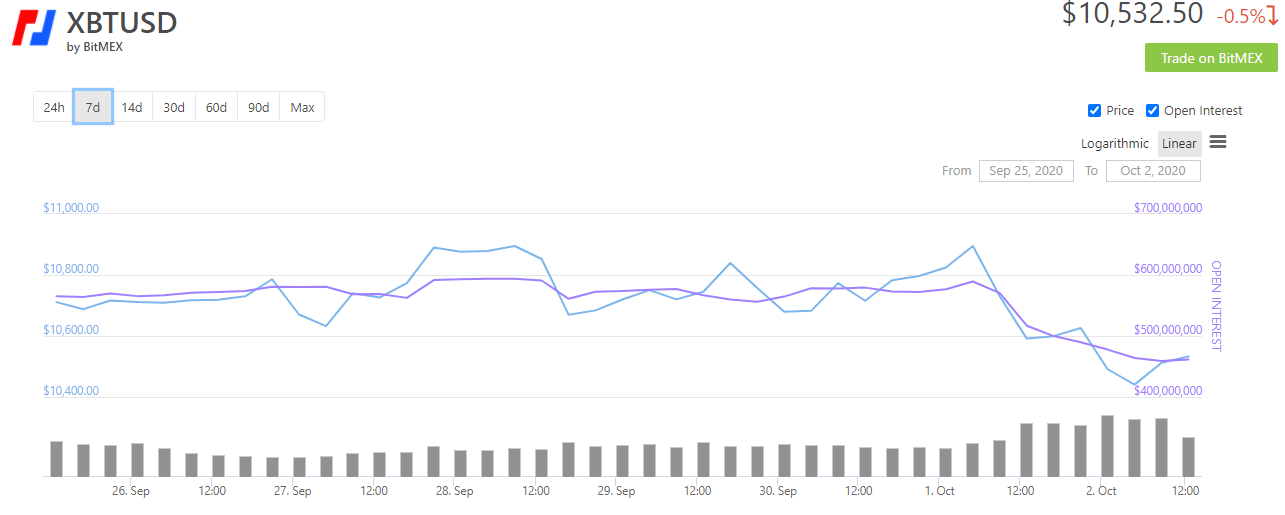 BitMEX operates under a string of parent companies including HDR Global Trading Limited, which is incorporated in the Seychelles.
The core of the case against Bitmex is that they operated without KYC/AML  regulations for years, meaning anybody could create an account, transfer in bitcoin, trade, and then transfer out again without revealing their identity.
In theory, BitMEX is not open to US customers and traders with a US IP address.
In practice, anyone with a VPN (virtual private network) could login from the US and start trading.
At first glance, to a layman, the case looks like a bit of judicial overreach.
Bitmex is a non-US based company that never accepted US dollars (only bitcoin) as a form of deposit.
However, according to the DOJ, the Bitmex executives were dumb enough to brag they knowingly took business from US customers:
The DOJ's action cited that, "one defendant went as far as to brag that the company incorporated in a jurisdiction outside the U.S. because bribing regulators in that jurisdiction cost just 'a coconut.'" The regulators slammed BitMEX's attempts to block US users as "toothless or easily overridden to serve BitMEX's bottom line goal of obtaining revenue through the U.S. market without regard to U.S. regulation."
The CFTC alleges Bitmex had at one point 85,000 US customers.
My newsfeeds are saying that the DOJ took years to build this case and that Bitmex executives were arrogant and cocky and have made a whole bunch of enemies especially since 2017, by trading against their customers and manipulating the market.
It doesn't look for Bitmex, in the long run. But I guess we'll see.
Is This the End of Anonymous Transactions in the World of Crypto?

No.
I could easily write a list of two dozen off-shore crypto-exchanges that don't follow KYC/AML regulations. There are probably hundreds of them.
And even if the CFTC decides to prosecute each and every one of them (they going to need to hire more lawyers), you still have the problem of decentralized exchanges, as I wrote in this article: https://www.newcurrencyfrontier.com/2020/09/11/the-invasion-of-america-or-how-to-bypass-us-securities-regulations/.
The big buzz now is will regulators go after the developers/owners of DeFi exchanges like Uniswap?
Many people are saying yes and the developers better lawyer up pretty quick.
But in the long run?
What happens after Ethereum 2.0 is successfully launched and somebody launches a DeFi trading platform while choosing to remain anonymous?
Are you thinking it can't happen? Okay, tell me the real identity of Satoshi Nakamoto, the founder of bitcoin.
Or decide to lives in a country with no extradition treaty to the US?
Today the lawyers still rule in the land of crypto. But the geeks are innovating.
The revolution has not yet arrived. But if you look to the horizon, there is a storm coming.
DJ