They say that four thousand people showed up for this conference and I believe them…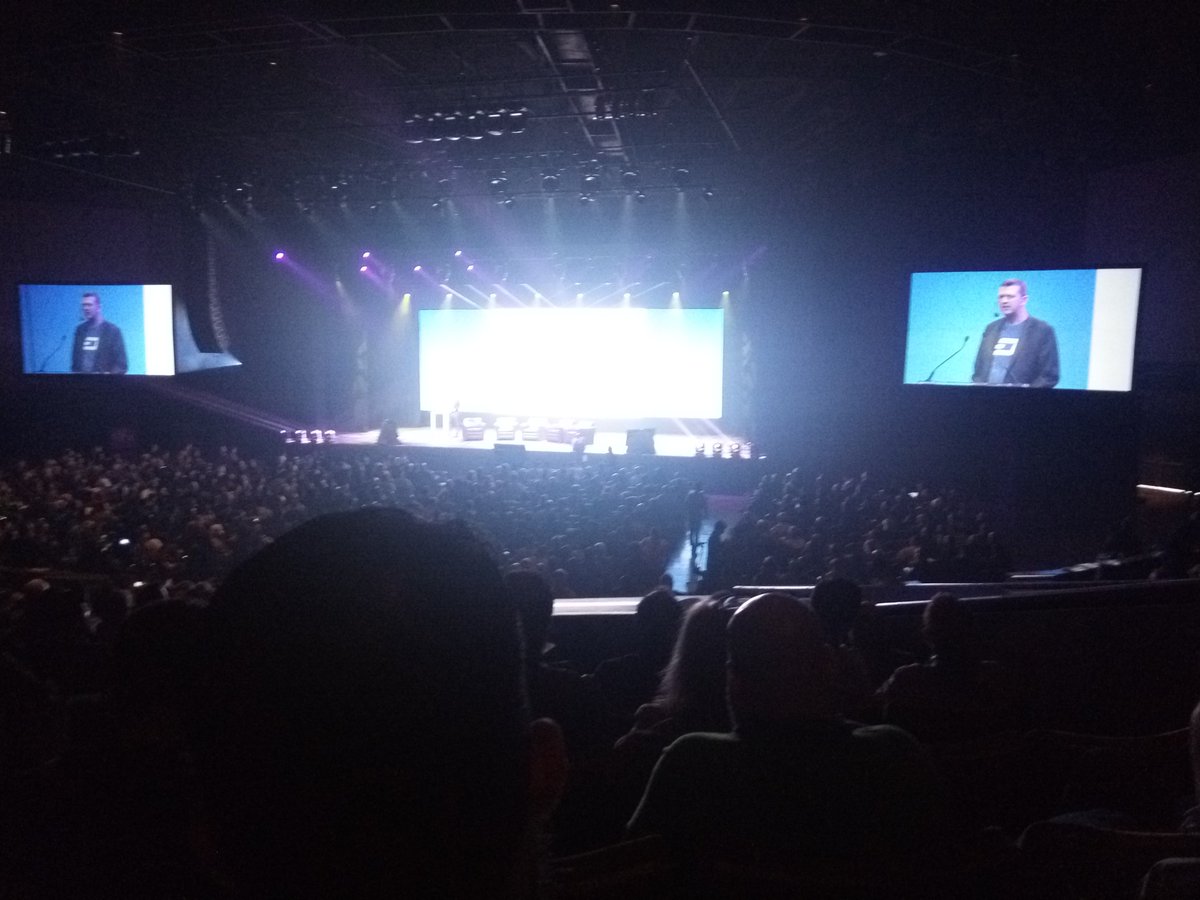 But I only really came to investigate two stories, DASH and tZERO. Neither disappointed.
Ryan Taylor, CEO of DASH, gave a presentation this morning with lots of good news coming out:
Here is the big one:If you go to the Piiko website, you will see that Bitcoin as a method of payment has been suspended.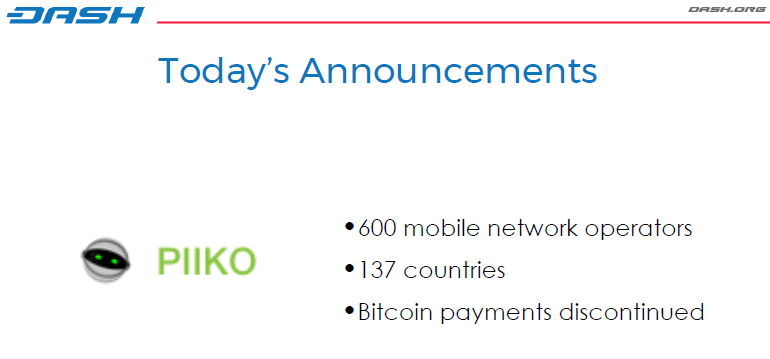 Because transactions through the DASH system can be verified in as little as 15 seconds, it's just a no-brainer for merchants to accept DASH as a matter of payment.
Gocoin was another vendor moving to DASH: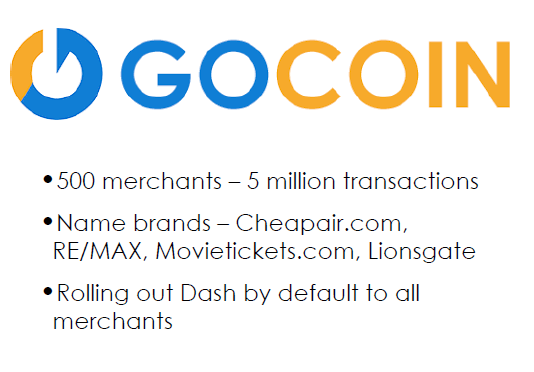 Ryan put out some other nice charts showing that everything is up, including transaction volume which in my opinion is the most important metric of all: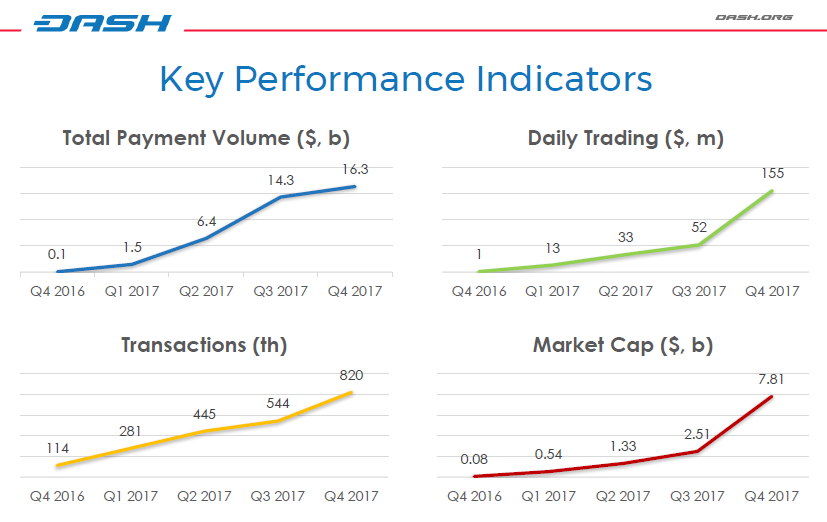 I have been preaching from the soapbox for the last few months that DASH will be the digital currency used for transactions, end of story. Nice to see news flow that validates my thesis.
DASH is a monster at this conference. They are sponsoring the after-dinner party tonight and there brand is everywhere in the conference facilities.
Ripple, Ethereum, and Bitcoin are nowhere to be seen. I'm not shocked that Bitcoin is not represented (nobody speaks for Bitcoin, the governance model is completely dysfunctional) but a little surprised that Ripple and Ethereum reps have zero presence.
---
Lots of companies running about the conference pushing tokens, thinking that the current "regulatory sandbox" environment that exists means "no prosecution from the Securities Exchange Commission, ever".
Best line of the conference, maybe best line ever for investors to hear about blockchain: "We want to make this as legal as possible" from a sports betting CEO launching yet another ICO.
As my senior partner once told me, there are some guys in this business, that when they walk into the room, you walk out.
And then, there is Dr. Patrick Byrne, founder of Overstock and owner of tZERO which aims to become a securities exchange issuing tokens that are SEC compliant.
I paid $1000 USD for a ticket to this conference which got me a can of diet pepsi, a soggy vegan wrap and a chance to hear the good doctor of philosophy speak. It was worth it.
Dr. Byrne is the kinda of guy that you when you listen to him, you get blockchain religion and then realize he has $30 million in legal fees fighting the investment banks in Wall Street over the settlement issues that in large part precipitated the 2008 financial crisis.
So he has acquired some streets smarts to go along with his visionary fervor.
In short, according to Byrne, naked short selling by Wall Street screwed the pension funds and has contributed in large part to the current pension crisis in North America. But tZERO will put an end to that nonsense.

In one sense, his new stock exchange tZERO will be the monster that destroys Wall Street.
Why is tZERO revolutionary? The exchange will offer tokens on the Ethereum network that investors can buy and companies can issue that will be compliant with US securities regulations.
You sit there, he explains it to you that the big boys are screwing the little guys like us and that tZERO with blockchain will put an end to that nonsense and lead to a better world and you believe it all.
And the monsters emerge from their lair, not to devour you and me, but those who oppress us.
Ross.