The Bitcoin Mercantile Exchange (Bitmex) made more than a quarter billion dollars just last month, when nearly everybody else lost money (and many their shirts).
Bitmex is an offshore Bitcoin futures exchange, incorporated in Seychelles but operating out of Hong Kong. It opened its doors in 2014.
As private company Bitmex is not required to make public their financials, but we can make some educated guesses. They publish their daily volume of trading in US dollars.
We can find their monthly trading volume here.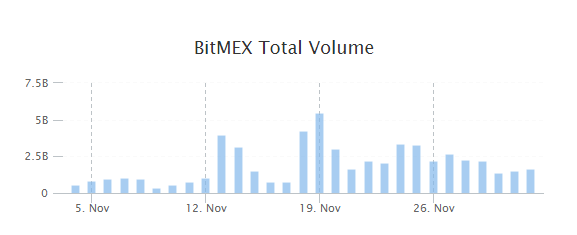 For the month of November, the total volume of trades in was $55,955 million US. That is nearly $56 billion.
The busiest day was November 16th, with a record $5.45 billion in trades.
We know the fees that Bitmex charge on each transaction. The "taker" fee is 0.075%. That fee is applied when a trader wants his or her order filled immediately.  The "maker" fee is a rebate of 0.025%. A trader is paid that fee when they place an limit order i.e. the trade won't be filled immediately as the limit price is not at market price.
Did you understand that? Don't worry. What is important to realize that Bitmex makes 0.05% off every trade.
Therefore, Bitmex made a cool $27,977,500 in the month of November off of trading fees.
Does that sound like not a lot of money?
Well, everybody else was losing their shirt. And how much of that do you think was pure profit? Estimates of number of employees at Bitmex run as low at 15.
Per month then, revenue per employee is 1.86 million. That's an absurd $22.38 million a year USD.
The  CEO is co-founder Arthur Hayes, a former trader at Deutsche Bank who specialized in trading "synthetic equity" from 2008-2011.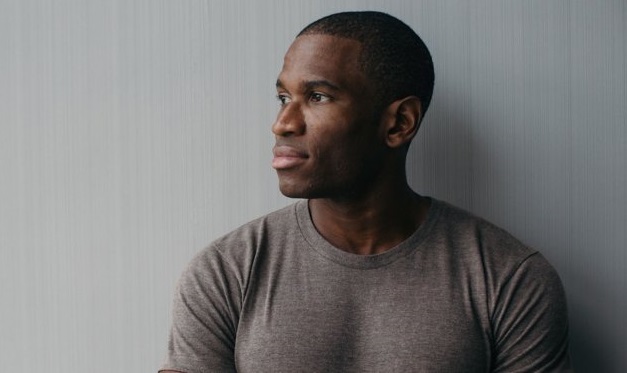 Everyone in crypto can see that Bitmex is raking in the cash, even in these horrible times.
That's why the management groups of both NASDAQ and Wall Street are still forging ahead with their plans to open up bitcoin trading exchanges in 2019.
NASDAQ confirmed it will launch its bitcoin futures in the first half of 2019:
"We've put a hell of a lot of money and energy into delivering the ability to do this and we've been all over it for a long time — way before the market went into turmoil, and that will not affect the timing of this in any way. No. Period. We're doing this no matter what."
-Joseph Christinat, vice president of Nasdaq's media team
In third quarter 2018, NASDAQ reported net revenue of $600 million.
Meanwhile, Intercontinental Exchange (ICE), the operator of the New York Stock Exchange, is set to launch a digital assets platform called Bakkt in January 2019. A feature of this platform will the first physically delivered bitcoin futures available to North Americans.
For third quarter 2018, ICE had net income of $614 million.
What Does this Mean for The Average Retail Investor?
In 2019, the cavalry is riding to the rescue of bitcoin. Hopefully.
However, for the rest of December and probably the first few weeks of January, the carnage may continue.
Of course, if these exchanges are pushed back or even cancelled, then look out below, because it's obvious that bitcoin desperately needs institutional money to survive, as the average retail investor is done with crypto.
And that's ironic, as bitcoin was supposed to up-end the financial institutions, not depend on them for salvation.
DJ