Voyager (VOYG-TSE) announced this morning that they have exposure to the Three Arrows Capital fiasco.:
"Voyager concurrently announced that its operating subsidiary, Voyager Digital, LLC, may issue a notice of default to Three Arrows Capital ("3AC") for failure to repay its loan. Voyager's exposure to 3AC consists of 15,250 BTC and $350 million USDC. The Company made an initial request for a repayment of $25 million USDC by June 24, 2022, and subsequently requested repayment of the entire balance of USDC and BTC by June 27, 2022. Neither of these amounts has been repaid, and failure by 3AC to repay either requested amount by these specified dates will constitute an event of default. "
By the way, 15,250 BTC at $20K each is another cool $305 million. That's $655 million USD in total.
Voyager has $152 million cash in hand.
Remarkably, Voyager has not frozen withdrawals from its reward program and is still offering up to 9% rewards on USDC stablecoin deposits.
But the stock price has crashed, down to 81 cents CAD at the time of writing. The IPO of Voyageur was $1.80, and it traded as high as $26 last November.
(Note: Sales of Voyager stock from the NCF portfolio started last February. A buy was made in April triggered by a stink bid, but all stock was finally sold in May.)
The only reason, I think, that the stock isn't trading under 10 cents is Alameda threw them a lifeline of credit facility of $300 million and 15,000 BTC. Alameda is the parent company of the crypto-exchange FTX whose CEO is Sam Bankman-Fried.
Not coincidentally, Alameda owns 11% of Voyageur.
Mr. Bankman-Fried is the playing the role of J.P Morgan in the panic of 1907, who saved many US banks from liquidation from bank runs.
Alameda has also extended a credit facility of $250 million to BlockFi, another stablecoin lender in the crypto space.
What Does This Mean for the Price of Bitcoin and Ethereum?
If it was September, I would be tempted to say that the bottom is in. But it's only June and we have a long hot summer of uncertainty ahead of us.
Neither Ethereum nor bitcoin moved at all on news that Voyageur is out $600 million to Three Arrows Capital.
Has this happened before in crypto? Oh yes, frequently.
First, there was the Mt. Gox failure in 2014 which led to the crypto winter which lasted until 2017.
Then, in 2018, Crypto Capital Corp. an extremely dubious Panamanian bank, ran off with about $850 million USD that belonged to Bitfinex, one of the largest and oldest off-shore crypto-exchanges which has close ties to Tether, the dominant stablecoin of crypto.
By November of 2018, insiders knew that Bitfinex was technically insolvent, and Tether only had fractional reserves at the time. Look at the chart of bitcoin during that period: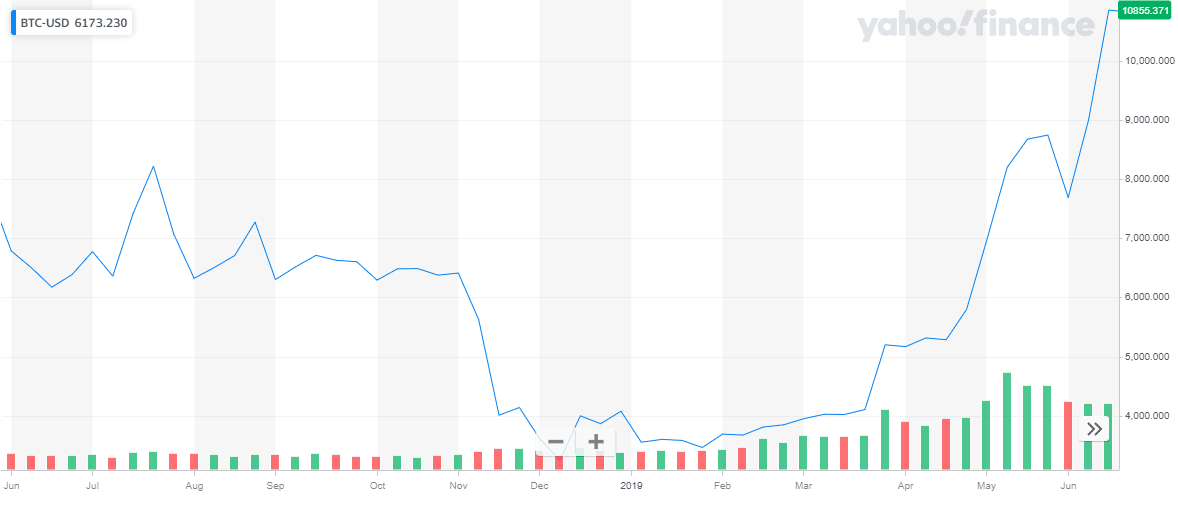 The dump started on the first days of November. The low point of Bitcoin was $3200 in December of 2018. before rising above $10,000 by June of 2019.
And Ethereum?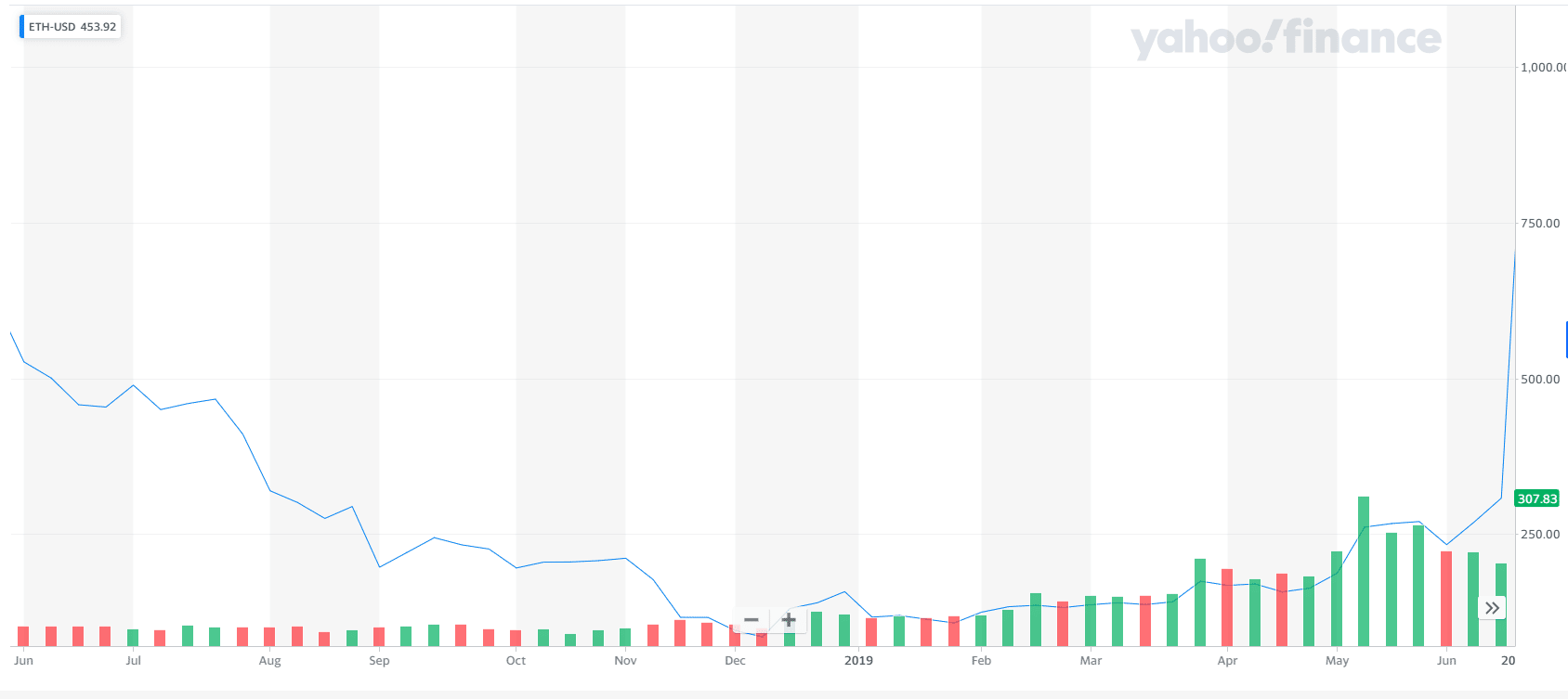 It traded as low as $85 before soaring to more than $750 by June 20th, 2019. Note that the dump started sooner, was more dramatic, and lasted longer than bitcoin. But the upswing was much greater.
Conclusion
For me, I just want to make sure I have lots of cash in September. I don't have to time the bottom perfectly.
Indeed, we may bump along the bottom for quite a while perhaps well into the first quarter of 2023.
It's even possible we may see $15K bitcoin and $500 Ethereum sometime this summer.
The first six months of this year have been extremely painful. The next six months promise nothing but more stress.
But 2023? It looks amazing. For those who survive 2022, of course.
DJ