Numbers don't lie. In the last three month, the price of bitcoin dropped by more than half and that is the worst quarter ever.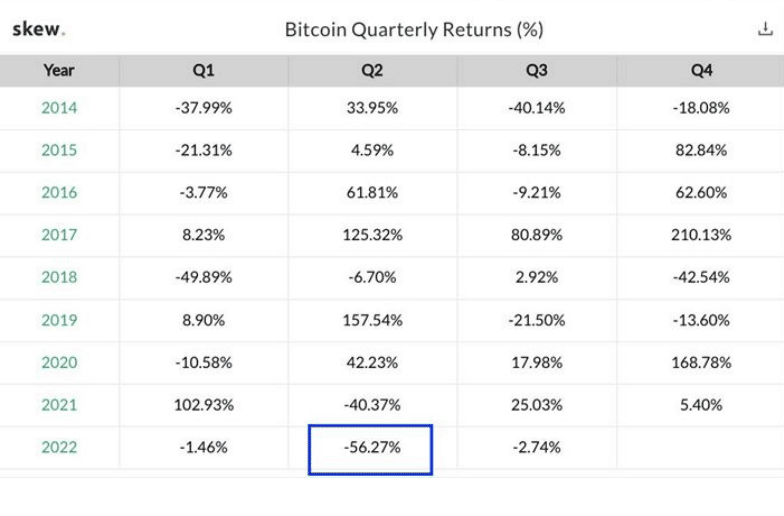 Now, if you have been in crypto for more than a decade, you could call me a liar.
From August 2011 to October of the same year, bitcoin fell from $8.21 to $3.15, a drop of 62%.
But I would argue that back then nobody owned bitcoin except for a few crypto computer nerds and stoners looking to buy dope off the dark web. So it doesn't count.
As usual, it was the little guy who panicked and sold off their crypto (or just a likely, was caught over-leveraged and was forced to sell).
We can make that deduction by looking at who was buying during the panic: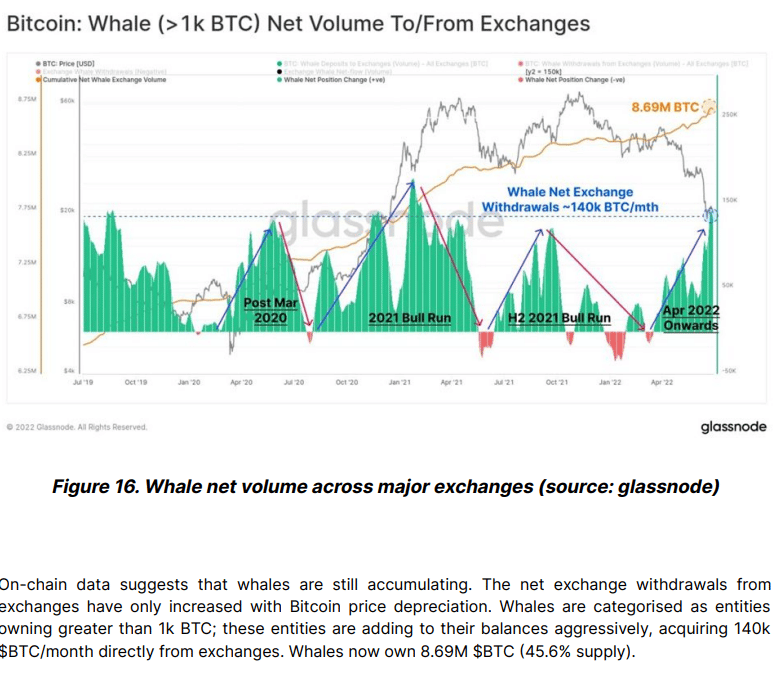 From Bitfinex Alpha, chart by Glassnode
The Glassnode analytics can be hard to figure out at times, but I will give you a quick summary. A "whale" is defined as a wallet with more than 1000 bitcoin. Those wallets have been the buyers.
That means, by process of elimination, that the "sellers" have been retail.
Now that summer is here, it looks like retail has left the market, and therefore selling pressure has subsided: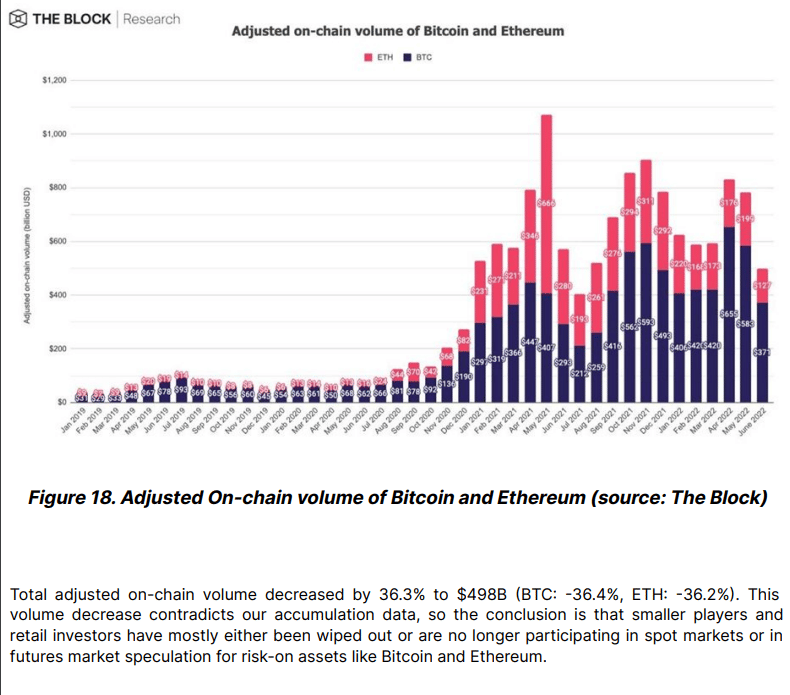 I expect volume to drop even more, most likely down to 2020 levels, for July and August.
Can we expect one more leg down?
History seems to suggest one more bad quarter. In the years 2014 and 2018, there were two quarters where the price of bitcoin dropped by more than 38%.
But I am skeptical that will happen this time.
Bitcoin (and with it, all of crypto) has a price cycle of about four years, with the price peaking around the beginning of 2014, 2018, and 2022.
On January 1st, 2013, the price of bitcoin was about $13.00, and one year later it was $770 (and then it crashed). That means in one year, bitcoin went up 5923%
On January 1st, 2017, the price of bitcoin was about $950, and one year later it was $15K, before dumping to just above $3k in the last quarter of 2018, up 1579%
On January 1st, 2021, the price of bitcoin was about $29,260, and one year later it was $47K (and then it crashed), up only 60%. Bitcoin actually had a bigger run in 2021 (393%, from $7.5K).
But, but, but the bears will say this price action only proves that the Great Bitcoin Bull Run of 2010-2020 is now over. And they could be right.
Especially because we still have September to get through, which is traditionally the worst month of the year for crypto.
However, I look at it this way: At worst we have another 50% drop. But that's in a sector where if the assets are not crashing, they are soaring.
It's not for everybody, but I just like the risk/reward ratio in crypto (after September).
DJ