Yesterday Bitcoin dropped almost ten percent in less than 30 minutes of trading on news of heavy selling out of Japan ($400 million USD so far).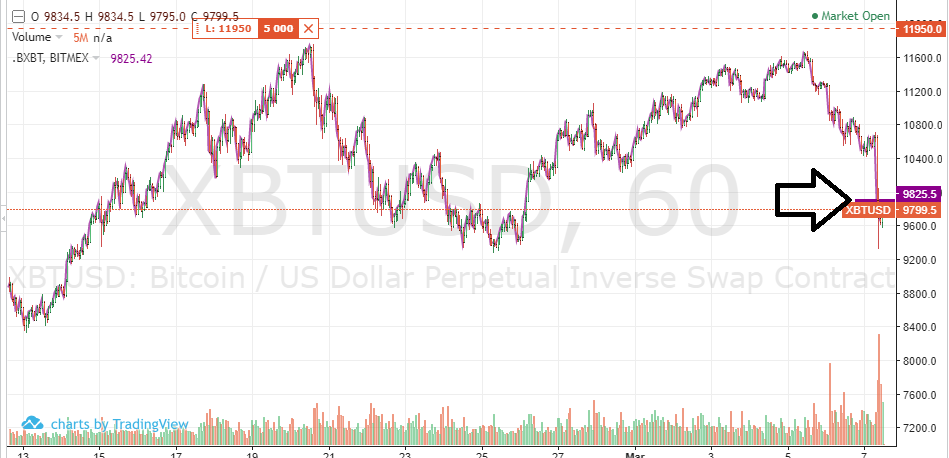 According to a report from Bloomberg, Nobuaki Kobayashi has sold about $400 million USD worth of Bitcoin and Bitcoin Cash since late September. But he is not done yet. He has another $1.9 billion of the tokens and is considering selling those off as well.So who is Nobuaki Kobayashi? He is a Tokyo attorney and bankruptcy trustee for the now-defunct Mt. Gox exchange, which was by far the largest Bitcoin exchange in the world in 2014, before it got hacked.
When Mt. Gox filed for bankruptcy protection, it said it had lost 850,000 Bitcoin. Since then, 200,000 coins have been recovered. Those Bitcoin are now being sold into the market to pay off Mt. Gox creditors.
Is Mr. Kobayashi moving the market? Judge for yourself. Here is the transaction volume of Bitcoin for the last three months: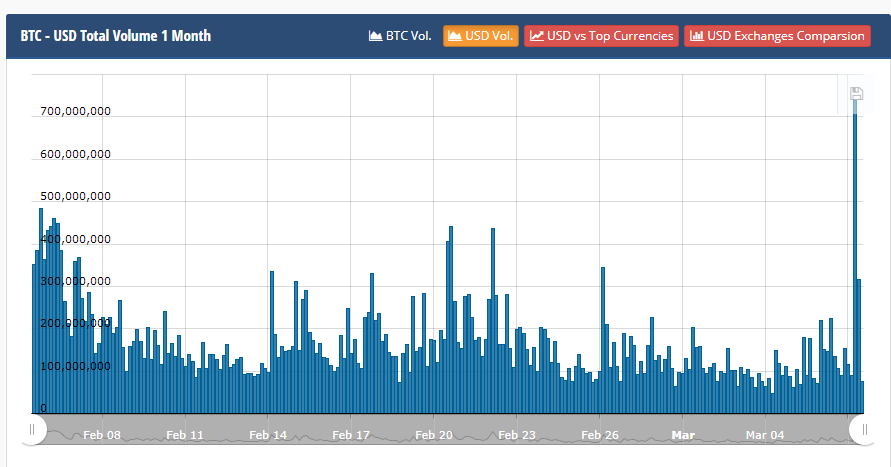 https://www.cryptocompare.com/coins/btc/analysis/USD?type=VolTo
As you can see Bitcoin trading volume averages $100 to $200 million USD a day with the occasional spike up to $300-$400 million.If you are dumping in $25-$50 million increments, then absolutely yes, you can move the market for that day, if not for the whole week.
Is Mr. Kobayashi the only Bitcoin "whale" who dumping Bitcoin into the open market? No.
I wrote an article last month called "The Real Reason Why Bitcoin Crashed" where I noted that the Bitcoin miners in China are most likely being forced to sell their Bitcoin as they migrate out of China.
I estimated that up $360 million of Bitcoin a month is being sold on the open market by the Chinese miners.
The market is waking up to the fact that there are a lot of "whales" in the market who are dumping Bitcoin
What Does This Mean for the Price of Bitcoin?
Good news and bad news. The bad news is that Bitcoin won't be going anywhere near $15K let alone back to it' all-time high of $20k anytime soon.
Over the last month, you can see the price of Bitcoin struggling to hit $12k only to drop back below $11k or even $10K on dumps from Asia.
At present, it's hovering just above $9K.
Expect that selling pressure to continue for at least the next three months, or until Mr. Kobayashi unwinds his position and the Chinese miners have moved their rigs out of China.
Possibly, you could see a panic as all the people who bought bitcoin in the last quarter of 2017 sell as they realize they are not going to double or triple their money anytime soon.
Where is the Good News?
There are a ton of technical indicators that show bitcoin as a currency is thriving and growing but I will just show one chart only: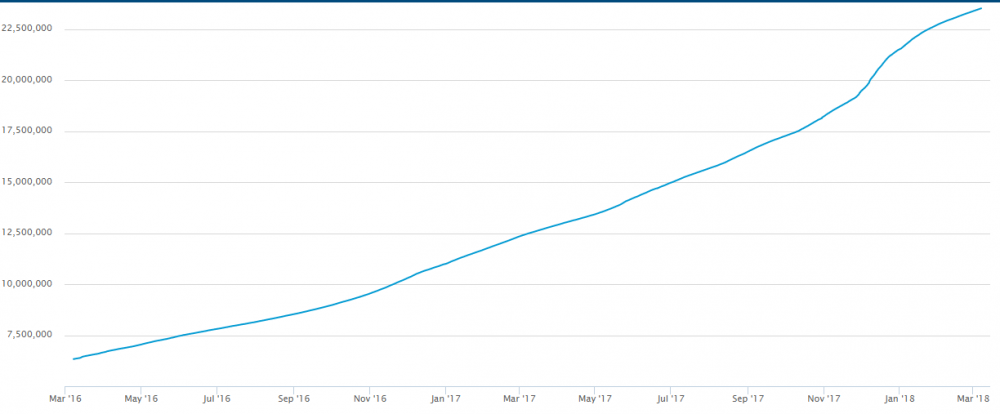 https://blockchain.info/charts/my-wallet-n-users?timespan=2years
This chart show the number of Bitcoin wallets (or users) created over the last two years. Whereas the price of bitcoin is very volatile, bitcoin wallet growth is remarkably stable.There were 6 million bitcoin wallets in March 2016, 12 million in March 2017, and by the end of March 2018 there will be 24 million wallets.
Adoption breeds demand.. If the growth trend continues, then transaction volume will follow behind and liquidity will continue to increase and the bitcoin market will easily be able to absorb dumps by whales like Mr. Kobayashi.
But that could take years.

So the big question to ask yourself, are you invested in crypto for the long run or the short run?
If you are a value investor and you really believe that bitcoin and crypto is going to change the world, then the next few months should be seen as a marvelous buying opportunity.
But there are a lot of people invested in crypto right now who just wanted to make a quick buck. And so far in 2018, bitcoin for them has been a bitter disappointment.
Ross