It's getting harder and harder to write about crypto every year. Not because there is nothing to write about.
But because there is too much.

Here is the big idea I would like to share with you.
Crypto is eating the financial world. And 99% of all North American investors don't realize that yet.
But let us begin.
The Sky is Falling One More Time
Ho-hum, bitcoin dumped more than 20% this week and Ethereum dumped more than 25%.
Think twice before buying crypto in the second week of the month, and never sell in the last week.
Monthly derivative contracts for most crypto expire on the last Friday of every month.
If there has been a nice bump in the price of Bitcoin in the first two weeks of the month, expect a liquidation dump in the last week as the sharks who bought out-of-the-money options cash in.
This happens at least three or four times a year.

If you have been reading my blog for a while, I know, I sound like a broken record. If you are new here, check out these links. I'm too lazy to rewrite this evergreen story for this month.
https://www.newcurrencyfrontier.com/2019/08/29/speculating-in-bitcoin-is-stupid-and-risky-with-one-exception/
https://www.newcurrencyfrontier.com/2021/01/09/so-much-profit-this-week-even-the-loan-sharks-are-jealous/
https://www.newcurrencyfrontier.com/2017/11/30/explaining-the-insane-volatility-of-bitcoin/
---
Seriously, Only $18.5 Million?
Earlier this week, Bitfinex, one of the largest crypto trading houses in Asia, paid an $18.5 million fine to the state of New York to go away settle out of court.
Eighteen point five million is chicken-feed. Bitfinex will pay that out of their Christmas party fund.
To put that in perspective, HSBC had to pay $1.92 BILLION when it got caught money-laundering for the Sinaloa drug cartel,  naughty countries like Iran, Cuba, Syria, and the other usual suspects.
"Show me a bank that doesn't have money-laundering violations and I'll show you a piggy bank," says blockchain evangelist Jehan Chu.
Why do I keep writing about Asian trading houses like Bitfinex and Bitmex? Because they offer a clearly better user experience than North American exchanges. The order book is deeper, and *cough* Coinbase *cough* they tend to suffer from less downtime.
If Bitfinex ever got a North America trading license, I would expect them to blow Coinbase out of the water. I'm not holding my breath though.
(Note, as a Canadian, I'm allowed to trade on Bitfinex. For now).
---
My Best Trading Strategy of the Last Six Months.
1.     Print out of a list of the top five or ten Defi tokens.
2.     Tape to dartboard.
3.     Throw dart at list. Buy whatever token the dart hits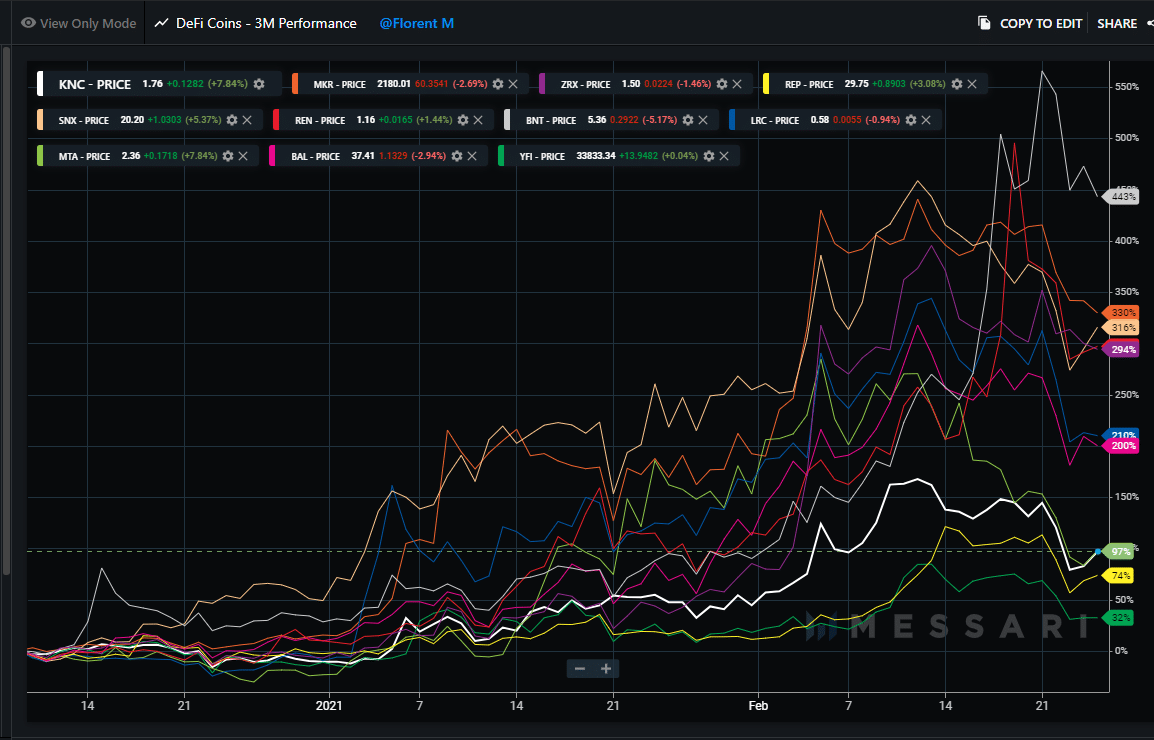 If you don't know what Defi tokens are, google "Defi Ethereum tokens" and start reading.
Does the Defi sector look really scary? Sure does. So did bitcoin in 2013.
My Second-Best Trading Strategy of the Last Six Months
Ignore altcoins (With the exception of Polkadot. I shoulda bought some Polkadot.) Oh sure this month finally some of them have had nice bumps. But most of them have huge bag holders just waiting to dump. Thank you, but I will pass.
DJ