By the way, full disclosure, I pretty much sold everything and I'm about 90% in cash.
Here is the bulletin to my premium subscribers on August 2nd.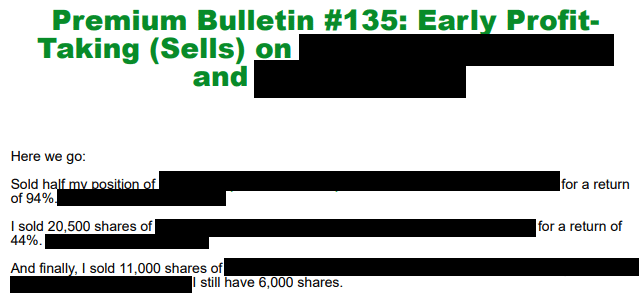 And another bulletin on August 4th.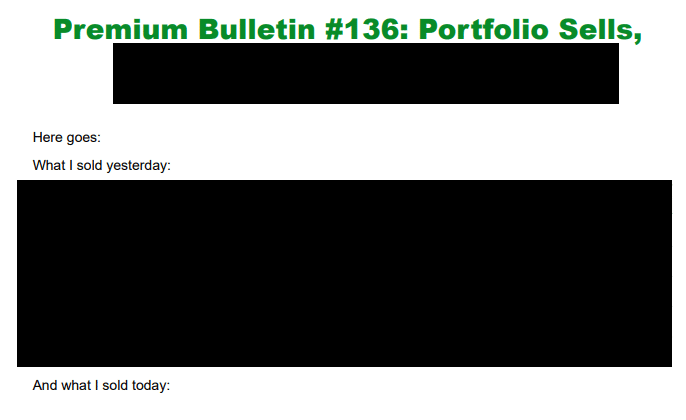 I have no idea why this always happens. Efficient market theory suggests that investors should take notice that September is always bad and so sell in August.
And yes, the crypto markets are correcting this month, especially the bitcoin mining stocks.
But I still think September will be a down month for crypto too.
Since 2017, the month of September has only recorded an increase in the price of bitcoin only once (in 2021).
Considering that bitcoin has gone from roughly $3,000 to $25,000 in that time, that's a stunning anomaly.
However, since 2017, October and November have been the best-performing months for bitcoin, even considering the 2018 November flash crash, when bitcoin dropped 43%.
Does that mean I will start buying again in October?
No, I will most likely start buying in the last week of September. If you look at the charts very closely, there's usually a market dump in the first three weeks, then the crypto markets start to recover in the fourth.
Of course, we should keep an eye on what's happening outside crypto as well.
This Year Has Been Very Weird
According to the charts, the bear market ended in the first quarter of 2023. The Nasdaq is up 30% for the year.
But that's mostly due to the performance of the "magnificent seven"  Apple Inc. (up 42%), Microsoft Corp. (up 34 %), Alphabet Inc.(47%), Amazon.com Inc. (55%), Nvidia Corp., Tesla Inc.(115%) and Meta Platforms Inc.(132%) which account for 30% of the weighing of the S & P 500.
It's hard to overestimate the performance of Nvidia in hiding overall market weakness. It's up an absurd 239.5%!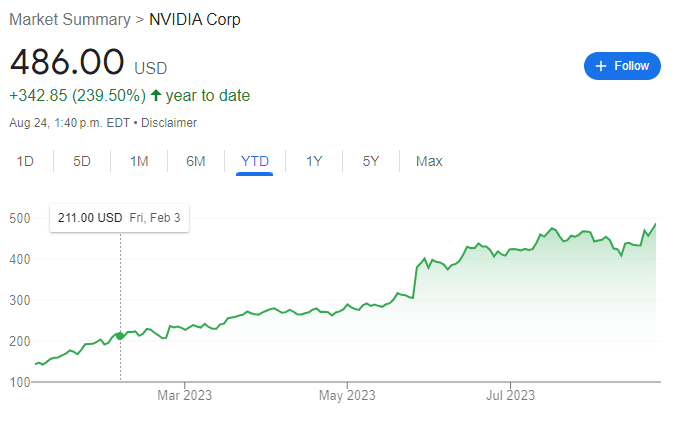 But if you look at the Russell 2000, it is up only about 5% for 2023, and it's still down about four percent from a year ago.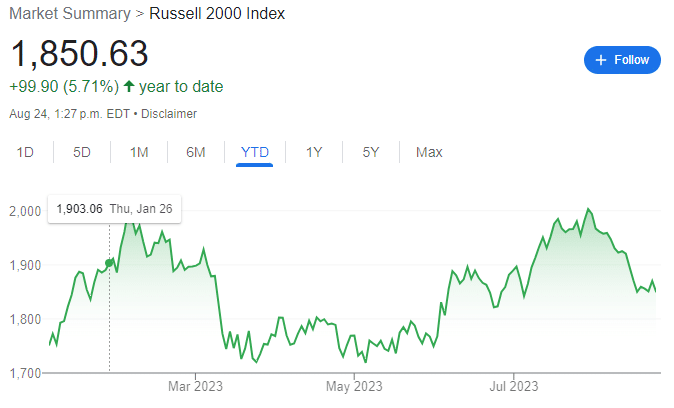 That's just weird. The AI mania has pumped up the huge tech stocks to an absurd degree this year, and everybody else has been left in the dust.
Therefore, am I saying that the market will crash in September?
No. I am saying that I don't know, this looks weird, and I don't think anybody knows for sure what's going to happen next month (although there are going to be a ton of experts outside who will predict with confidence).
But I don't pretend to be the smartest guy in the room.
Instead, I have been able to scratch out a comfortable living by a) Playing it safe as I can in this dangerous game and b) Checking my ego at the door.
So again, I don't know about the future. But I do know that there just doesn't seem to be a lot of room for the general market to move up.
But it's not like the rest of the market is undervalued. Even subtracting the magnificent seven from the S & P index, the price-to-earnings ratio of the rest of the market is still very high at 24.
That's the highest since 2000.
That's too rich for me.
I'm staying in cash for the next thirty days to see where the wind blows (unless something amazing happens, of course, like a bitcoin ETF getting approved).
DJ